Take a look at these two new behind the scenes photos from La Casa De Papel Season 5, Volume 1. Read more about them in our article below.
Everyone is counting the days left till the La Casa De Papel Season 5, Volume 1 premiere on September 3rd. And, as the days pass, there's so much content being released on social media. From a lot of behind the scenes photos to the fact that someone on IMDb leaked the plot of the first two episodes, (You can read more about it here.) a lot of content regarding the series is now massively shared everywhere.
First of all, we decided to post about two brand new images from the grand finale of La Casa De Papel and the theories behind them. Take a look at the pictures below.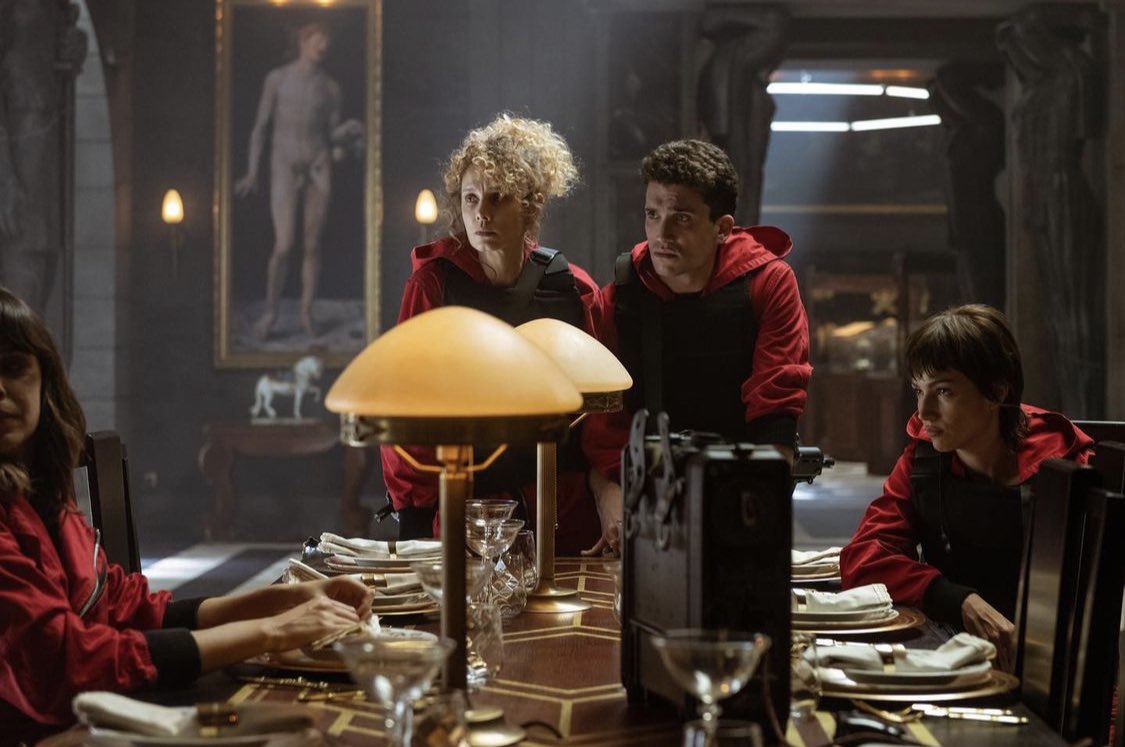 Firstly, we have this brand new picture with a room that we haven't seen before. "The last supper." The fans called the image depicting Manila, Stockholm, Denver and Tokyo, all sitting around a table. It seems like they're expecting something and the worried looks on their faces doesn't indicate good news. Also, there's a mysterious black box that can contain everything from precious information to explosive.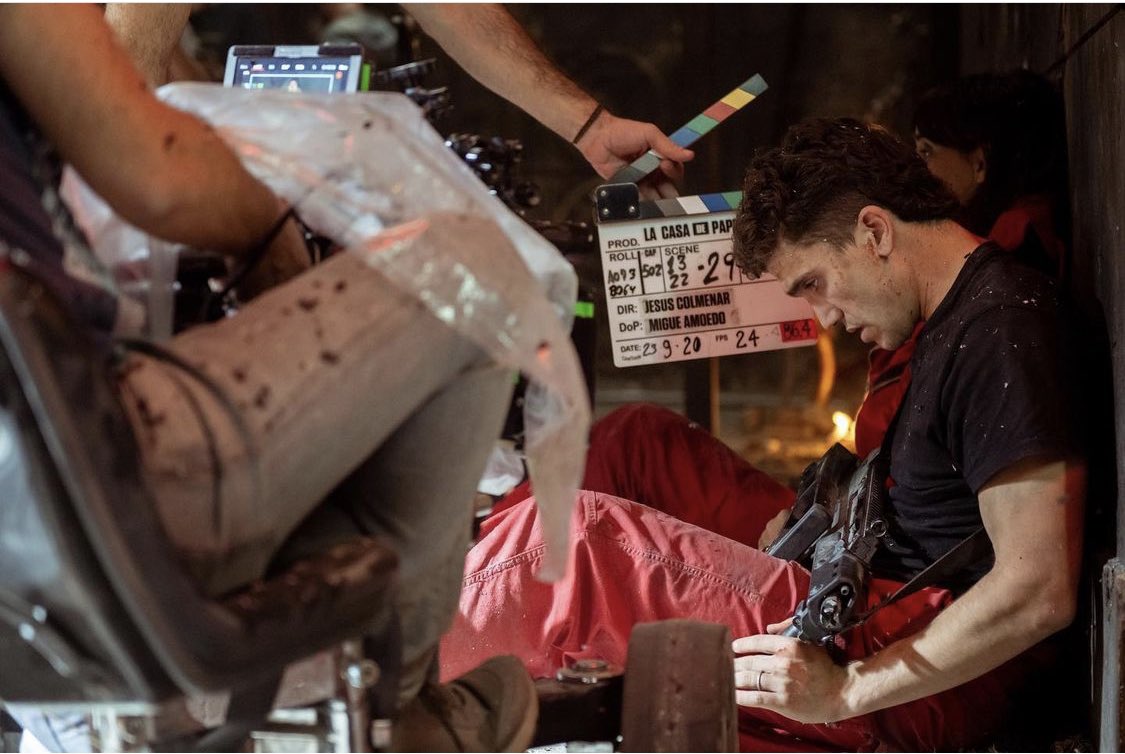 Secondly, we have this behind the scenes image. Indicating exactly episode 2 and the scene. From here, we can already draw the conclusion that the bank will go under assault from the first episodes of the series. Denver is holding a gun while probably hiding for the fire along with his cousin, Manila. The scene seems intense and surely worth watching.
La Casa De Papel Season 5, Volume 1 is out on Netflix starting September 3rd.
What do you think about these brand new photos from La Casa De Papel Season 5, Volume 1? Let us know in the comments.
Image credits to La Casa De Papel, Netflix, Vancouver Media and their respective owners.
Please follow and like us: