There's less than one week left till the premiere of La Casa De Papel Season 5. Are you ready? Find out what we know so far about the series in our article below.
Everyone has set their clocks for Friday, September 3, the day when we're all going to be glued to the screens to see the final part of La Casa De Papel. Everything seems ready for the premiere and, even if Netflix hasn't revealed how they're going to do it, surely we'll get to see some new pictures and exclusive content within the following week.
"Ready. It all begins next Friday." This is the caption used for one of the posts presenting the official poster for Volume 1 on Twitter.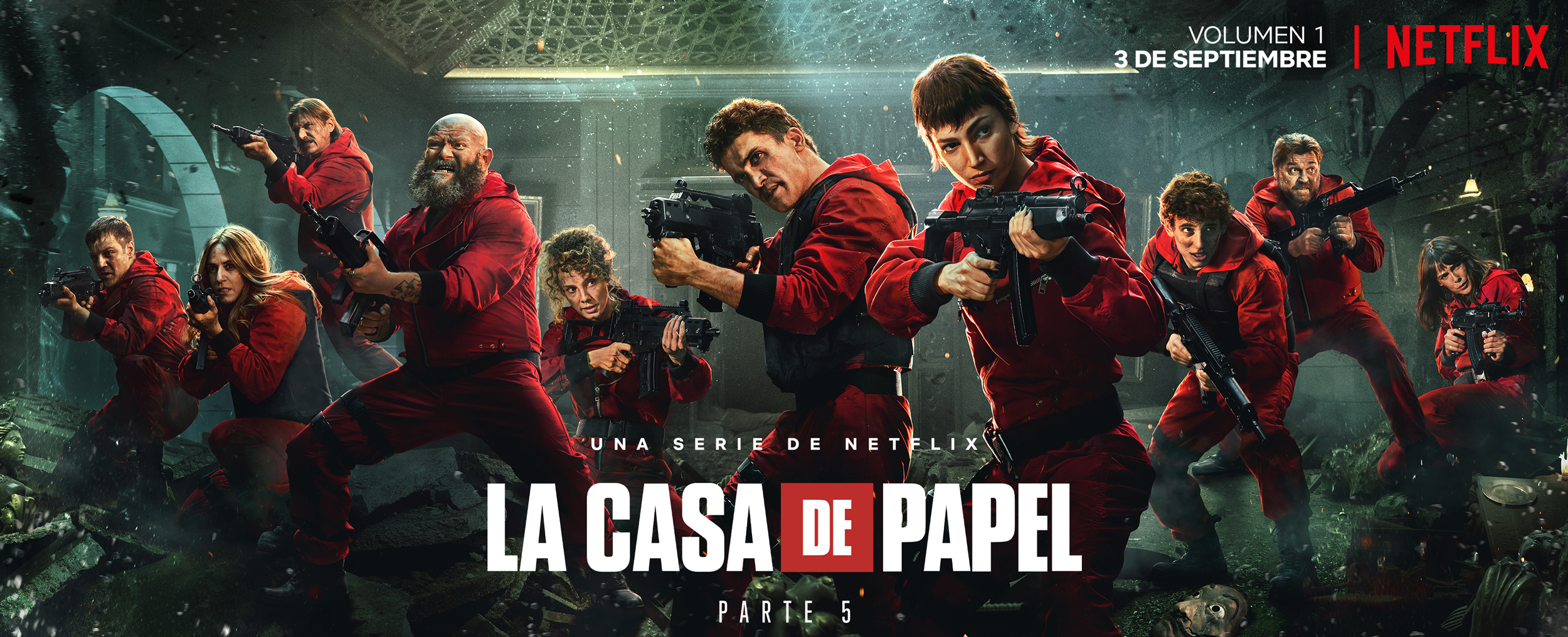 The cinematic poster depicts all characters from the bank. And, a lot of people keep asking about the professor. But, apparently, he won't be the main point of interest in this season.
However, Alvaro Morte is featured in this brand new promotional video along with other actors. "There's one week to go until Part 5, Vol.1. Are you ready? #LCDP5" This was the caption for the video.
La Casa De Papel Season 5, Volume 1 will be out on September 3rd only on Netflix.
How do you feel about the fact that there's just one week left till La Casa De Papel Season 5 premiere? Let us know in the comments below.
Image credits to Netflix, La Casa De Papel and their respective owners. For more information check out the news section here.
Please follow and like us: