New photos from the set of La Casa De Papel 5 have been posted prior to the trailer launching. See the pictures and find out all the details in our article below.
What Netflix has prepared for the fans?
It seems like a surprise doesn't come alone for the fans of La Casa De Papel. While everyone is anxiously waiting to see how much from the series will the final trailer reveal on Monday, Netflix decided to throw in another surprise. The set of four pictures published on all the official accounts of the company, made it also to the members of the cast.
"#LCDP5 Vol. 1. TRAILER. MONDAY. MONDAY." This is the caption used by the streaming platform for the set of pictures. Also, it was followed by an exploding emoji, giving us the hint that the last season will be nothing by explosive.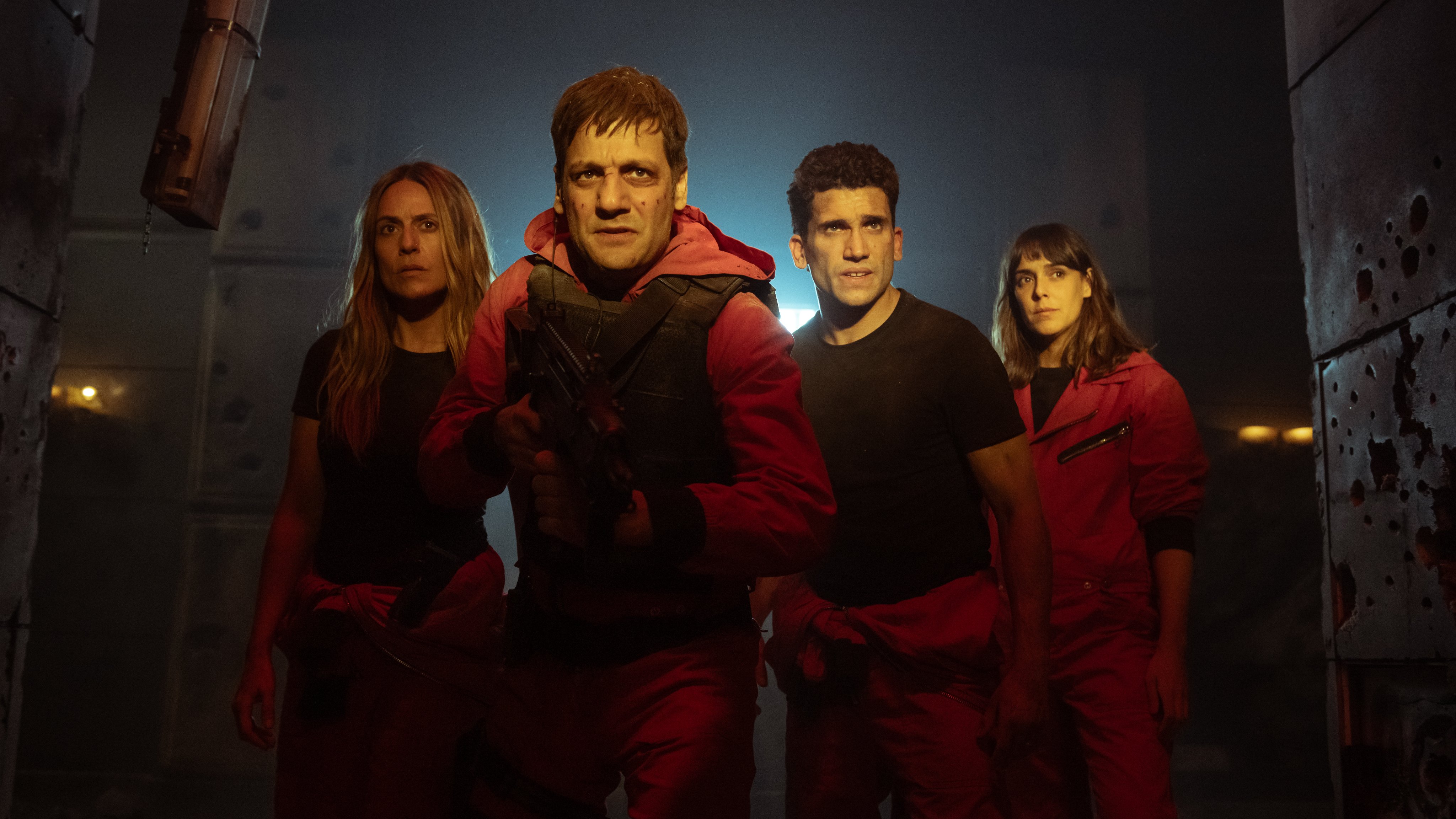 First of all, we have an image that seems taken out from an action scene from the bank. Here we can see Lisbon, Palermo, Denver and Manila in what appears to be a room which suffered serious damage after a fight.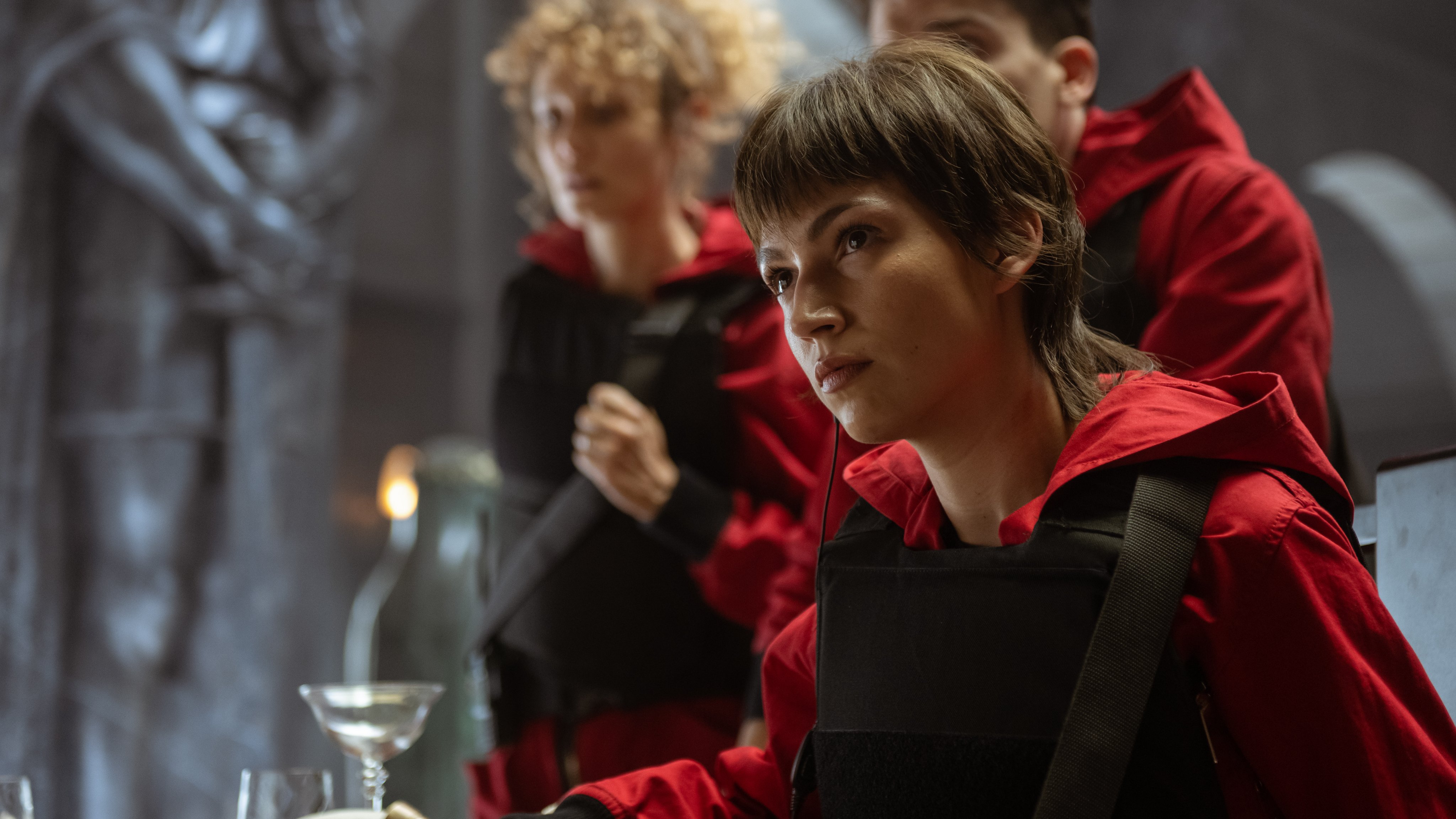 Then, we got this closeup of Tokyo. Although she's been one of the most controversial characters for some, there are still people who admire here. And, from this picture we can figure out that she appears to still be in charge of things. Also, in the background we can spot Stockholm and Denver, who, let's hope will come to better terms this season.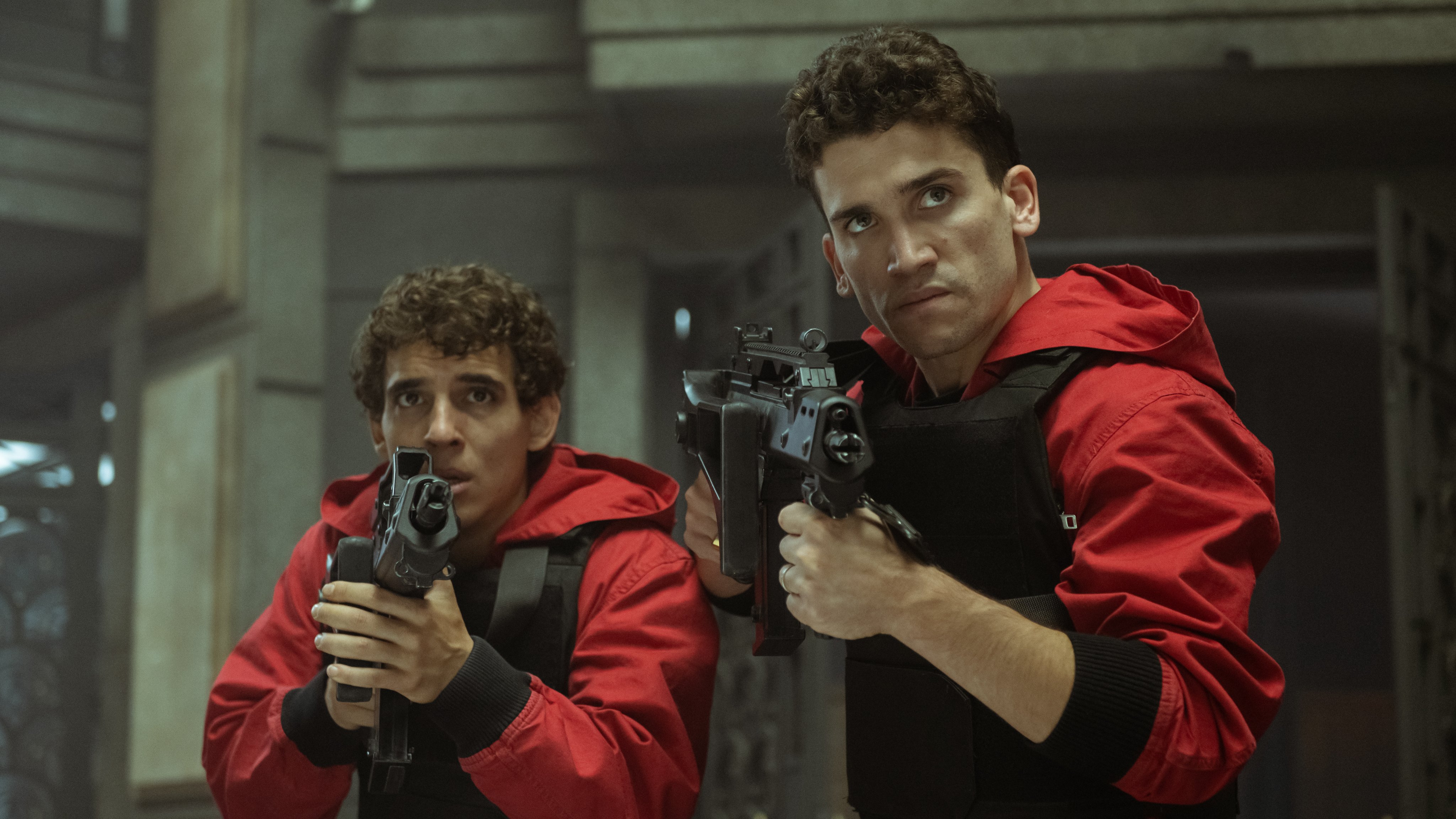 In addition to the first image, Netflix hinted that this season will be filled with action scenes. In this image Rio and Denver appear to face an unknown enemy. Who might be? Some fans are pointing out to the new character which appeared in one of the pictures posted by Vancouver Media. (See more details here.)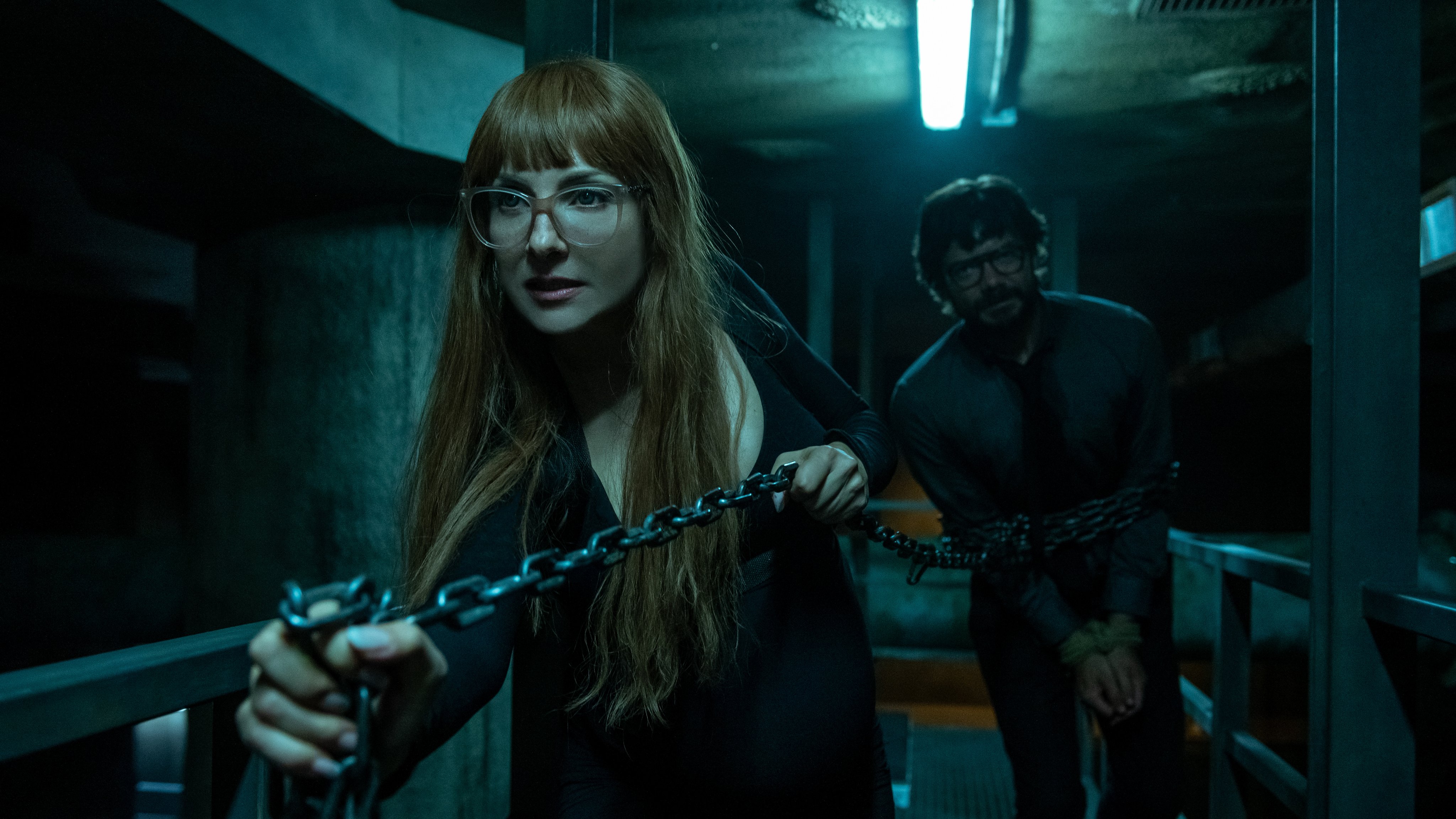 Finally, the picture which sparked so much rage among the fans is here. The professor is chained and dragged by Alicia Sierra to an unknown location. Apparently, he seems like this time he really had nothing prepared for the situation.
What will happen next? No one knows for sure. All we can do is wait for the final trailer on Monday.
What do you think about these newly released photos from La Casa De Papel 5 prior to the trailer announcement? Let us know in the comments.
All image credits to Netflix, La Casa De Papel and their respective owners. In addition, you can follow the news section to find out more here. However you can check out the characters by exploring the menu. In addition, follow us on Twitter and Instagram for more details. (You can find the links in the toolbar below.)
Please follow and like us: