Take a look at this brand new behind the scenes picture from La Casa De Papel Season 5 set. Read all about it in our article here!
There's less than one week till the premiere of La Casa De Papel. Everyone is overly excited and fans can't wait for the launching of what is probably, one of the most awaited series of the year. There's content everywhere you can see. From official pictures to leaked images and spoilers, the internet abounds in La Casa De Papel content. But, let's go back a bit to the more official content.
First of all, today we're talking about a picture that Luka Peros took on the set with the entire gang. They're all so happy and it seems like it was done in one of the days while they were promoting the series. (Read more about the behind the scenes videos on the link here.)
"The band ❤️. @lukaperosofficial now we want the photo." Say the Instagram caption to one of their latest posts.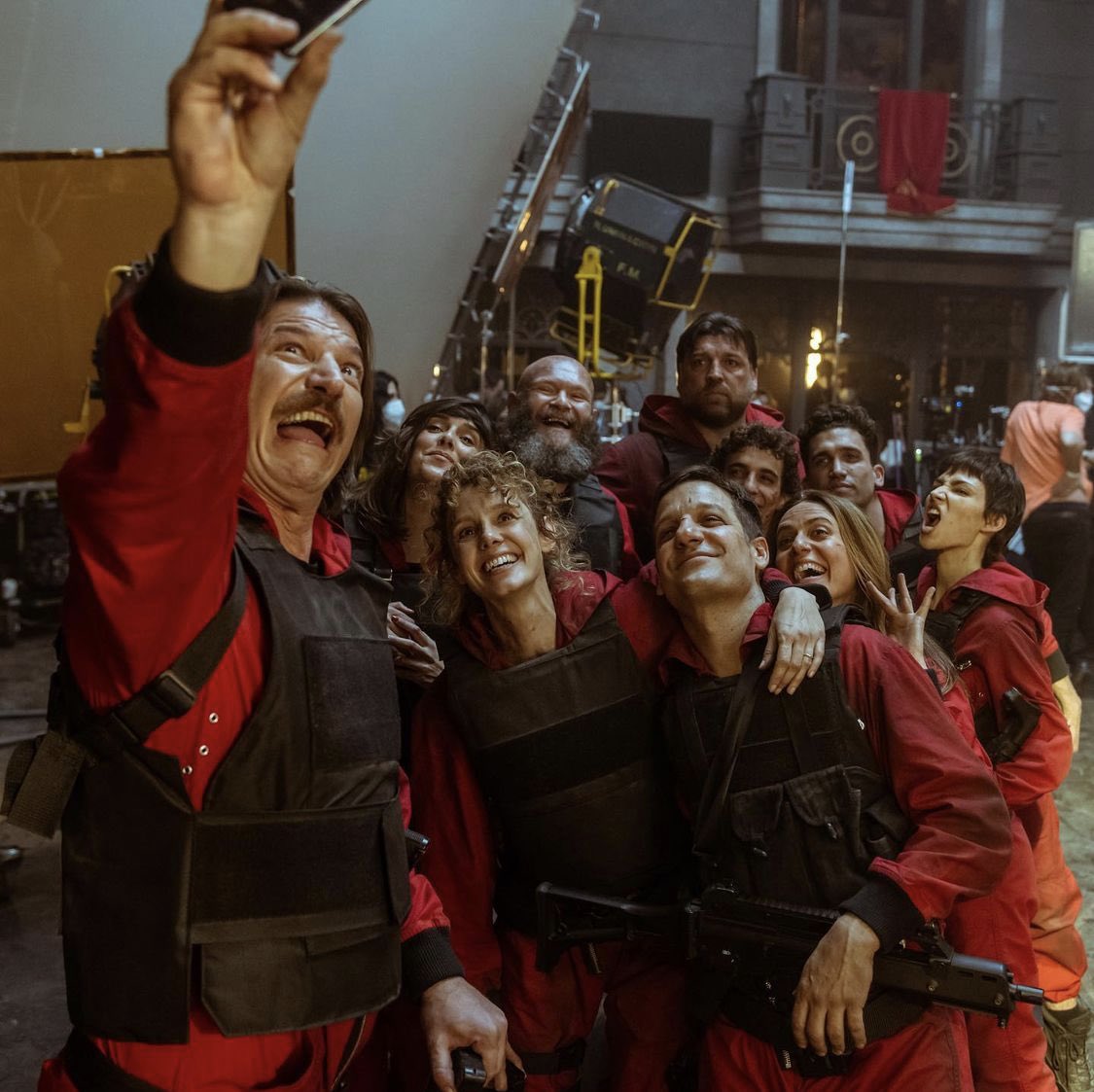 "Your wish is my command… #familia #behindthescenetime 😍🔥❤️" The actor replies to the post.
Secondly, after a very short while, Luka posts the picture taken with his phone on his account. "Sundays are family time… ❤ 5 days for @lacasadepapel to rock your worlds! Are you ready?" He adds to the description.
La Casa De Papel Season 5, Volume 1 will be out on September 3rd only on Netflix.
What do you think about this new behind the scenes picture from the set of La Casa De Papel Season 5? Let us know in the comment section below.
Image credits to Netflix and Luka Peros. No copyright infringement.
Please follow and like us: